It was only a few months ago that I upgraded an older Dell Vostro 410 desktop with an SSD. This was not the first upgrade for this aging PC as it was purchased from from Dell in 2008 but it was one of the best upgrades I have ever done. More on that later. Dell sold many of these units and most of them are still pretty powerful even by today's standards but with just a few simple upgrades, it will give even more life to this oldie but goodie. Here is what the desktop looked like at the time of purchase. Specs were pulled by Speccy, which is a great program to see your PC hardware specs by the way.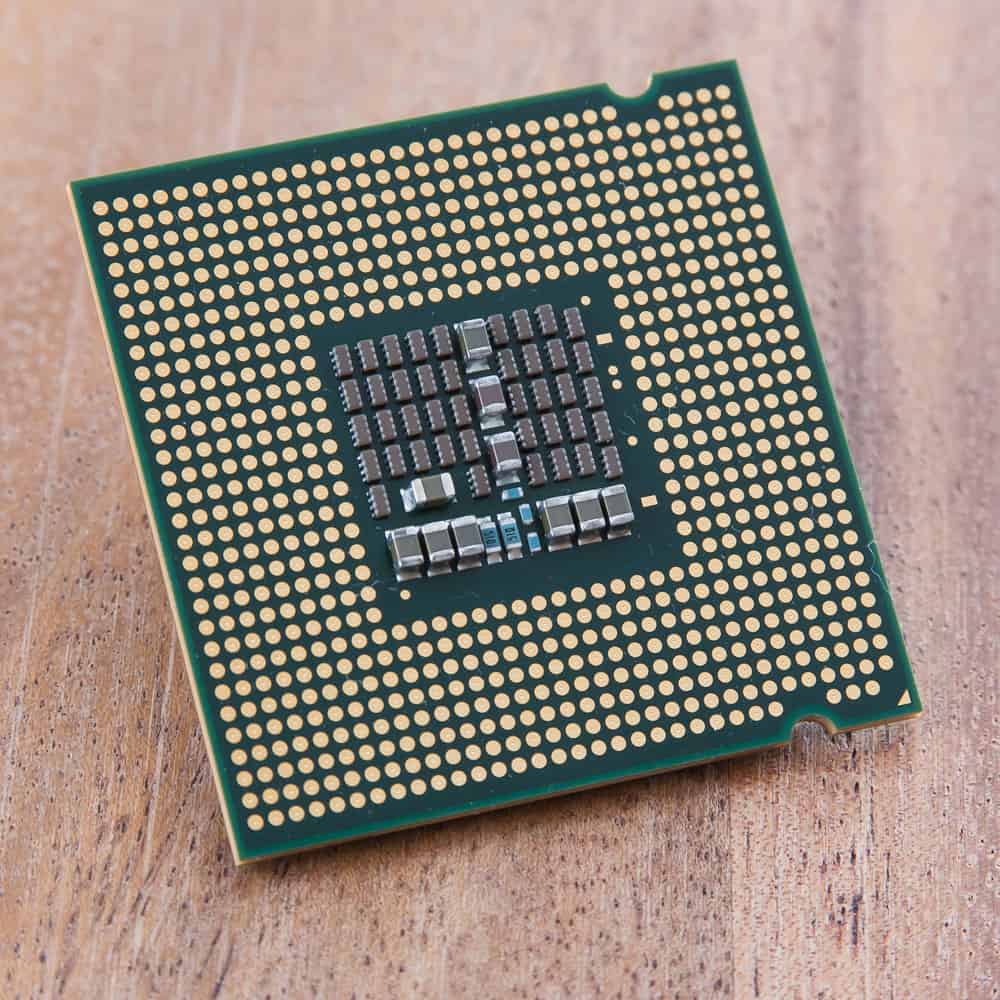 Vostro 410 Desktop – 2008
CPU: Intel Q6600 (2.40GHz,2X4M L2Cache,1066FSB)
RAM: 4 GB of DDR2

Dual Channel DDR2 SDRAM 667MHz – 4 DIMMs

Motherbaord

Manufacturer: Dell Inc.
Model: 0J584C (Socket 775) (A00)
Chipset Vender: Intel

Model: P35/G33/G31
Revision: A2

Southbridge Vendor: Intel

Model: 8280 1IR (ICH9R)
Revision: 02

LPCIO Vendor: ITE
Latest BIOS (may not be original version, cannot remember): Version 1.0.3 (6/20/2008)
Ram Slots: 4 (with maximum RAM support of 4GB – this is false, read below)

ATI 128MB Radeon 2400 Pro
500 GB harddrive (SATA 7200 rpm)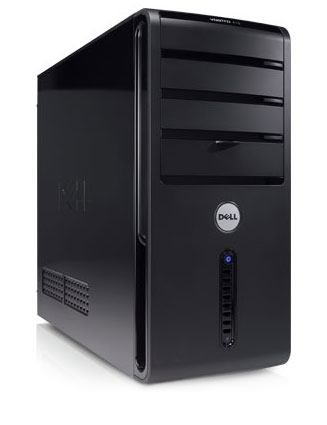 This PC was plenty fast for 2008 and easily accommodated business applications, light gaming, photo and even video editing. The gem here is the Core 2 Quad Q6600 processor. Enthusiasts were easily overclocking this CPU to get even more speed but unfortunately, the Dell BIOS has these settings locked so I have been running it at stock speed (2.4 GHz) since the beginning. Even then, as is, this stock Vostro 410 was fast enough for everything I threw at it; note, I am not a hardcore gamer.
Dell Vostro 410 Upgrades
Over the years, the GPU, power source, dvd writer and harddrive all got replaced and even Vista became Windows 7. A few months ago, I upgraded the mechanical harddrive to an SSD and that really gave new life this desktop. Using an SSD as the OS drive literally made this PC the fastest it's ever been (by far). This is no surprise and I still stand by my post that an SSD is the best upgrade in the last 20 years of computing.
Vostro 410 8 GB RAM Upgrade
The GPU was upgraded to a an nVidia-based GT-240. It's an entry level GPU but does have 1GB of DDR5 RAM and has handled everything I have thrown at it including editing 1080 60p HD videos in Premiere Pro. It's not a high performance GPU by any means but it got the job done. With only 4 GB of DDR2 RAM, this may be the system's bottle neck now. Since 2008, I have actually been looking to bump RAM to 8 GB but Dell specs the 0J584C motherboard to max out at 4 GB so after seeing that, I never gave it much thought and learned to work within this limitation. In fact, not just in 2008 but even today, a system with 4 GB of RAM will run well if you are not gaming or opening 30+ web browsers at the same time. Then I found a few users on the Dell forum saying they got their Vostro 410 desktops to recognize 8 GB of RAM. That was interesting news! Further research showed that part sellers on ebay also listed this particular motherboard to be able to handle up to 8 GB of RAM. To make a long story short, I found an ebay seller who was selling 4 x 2GB of brand new DDR2 RAM that works on Intel-based motherboards and it was priced at 50% of what branded RAM manufacturers were asking for. Took the plunge, swapped out the original 4 x 1GB and lo and behold, this PC booted up just fine and showed 8GB of RAM ready for use. Some other Vostro owners were speculating that this desktop was spec'ed to max out at 4 GB of RAM so Dell, at that time, could push their more expensive XPS line that was promoted as being able to handle 8 GB of RAM. True or not and whether Dell officially supported 8 GB on this PC or not, 8 GB is indeed recognized by BIOS (1.0.3) and Windows 7 can utilize all of it. I am one happy camper given I paid about $35 USD for 8 GB of brand new DDR2 800 Mhz RAM. IN fact, the original sticks were only 667 MHz so that is a slight speed upgrade as well as capacity. As I mentioned in the SSD upgrade post (link above), I still cannot believe used 8 GB DDR2 RAM is still going for $50 – $100 on the market, sheesh! Glad I found the right ebay seller.
Vostro 410 CPU Upgrade – 771 to 775 Mod
The Q6600 was so snappy that after installing 8 GB of RAM, I thought I was done. My motherboard looked to be able to take a Q9650 but these are still expensive for an upgrade (about $80 USD) on ebay and not worth the speed gain it in my opinion. But, I discovered that there is a mod that actually allows many Socket 775 boards to accept a 771 CPU. It's call the 771 to 775 mod and after digging into the specifics, my Intel chipset of 35/G33/G31 was reported to be compatible with various Xeon CPUs. The one I had my eye on was the X5450 Xeon processor. Xeons are server-based CPU's and the X5450 is supposed to be comparable to the Q9650. The only difference is that ebay sellers are asking only about $20 USD for the Xeon. It was a no brainer, I had to try the mod. To learn more about the 771 to 775 mod and to check whether your board is compatible, read LGA 771 to 775 Adapter (MOD) – Run faster Xeon CPUs in a Core 2 Quad motherboard. Your best bet is to check the manufacturer's manual to find out what CPU's are compatible with your motherboard. If it can take a certain Core 2 Quad, the article listed previously will show you the most compatible Xeons that it may also accept. Dell lists the Vostro 410 as being compatible with any "Core 2 Quad processor with a FSB of up to 1333MHz". This gave even more assurance that the X5450 should be compatible.
Undervolting – Dealing with Temperature After Upgrading Q6600 to X5450
It took patience to install the adapter (metal strip with sticky tape) on the Xeon itself and even more patience and steady hands to modify the motherboard socket, but persistence and careful planning prevailed. This 2008 Vostro 410 desktop is now running a Xeon X5450 with 8GB of RAM + an SSD. The Q6600 held it's own but I have to say, the X5450 just does it better. There was a minor issue with CPU temps increasing after installing the X5450 but I was able to use ThrottleStop 6.0 to undervolt the Xeon to bring temps closer to what the Q6600 was showing. Remember, I ran the Q6600 at a stock speed of 2.4 GHz and now the X5450 at up to 3.0 GHz.
If you have never heard of undervolting, it's a process to force the CPU to use less power to run without sacrificing speed. The X5450 undervolted nicely (stable, no crashes) and temps were even 8-10C lower when undervolted at 3 GHz versus running stock voltage at 2 GHz. So that was a nice outcome. In fact, I like this so much that I am going to undervolt my laptops to get lower temps and a longer battery life out of them.
An interesting note about undervolting and adjusting the multiplier on the Xeon with this motherboard; by default, ThrottleStop 6.0 was not able to adjust the CPU multiplier. I had to enter the BIOS and "enable" the Limit CPUID Value. By default, this is disabled. Odd thing is, for Windows XP and newer OS's, you are supposed to disable this feature. But by enabling it and after a reboot into Windows, ThrottleStop gained access to select the CPU multiplier from 6.0 to 9.0 in half steps. Making this adjustment somehow "unlocked" the multiplier settings on the Xeon X5450 and it can now be undervolted. After this function was unlocked , I disabled Limit CPUID Value again in the BIOS but the multiplier stayed unlocked. Not sure why this was the case but it turned out in my favour.
The Speed of a CPU is basically the "Multiplier x Motherboard Clock Speed". My Dell motherboard clock speed is 332.5 MHz. During power saver mode (SpeedStep), the CPU frequency would fluctuate between 2.0 GHz (6.0 x 332.5 Mhz) and 3.0 (9.0 x 332.5); it does this by regulating the multiplier (ie. dropping it to 6 to get the CPU to 2.0 GHz). The only slight issue was that at the beginning, it was creating a little too much heat for my liking when running at 3.0 GHz. As mentioned, I adjusted the voltage (unvervolted) in ThrottleStop from 1.275 to 1.1. This significantly dropped temps even when I disabled SpeedStep and ran the Xeon at 3.0 GHz all the time. ThrottleStop does have the capability to set voltage and multiplier independently so in addition to undervolting, I have also enabled power saver mode to further drop power usage & core temps during less activity. In short, I am running static voltage at 1.1 and a dynamic multiplier (6 to 9), which in turns determines the final CPU frequency. I am extremely pleased with this combination as final CPU temps are now within 2-3 degrees Celsius of the Q6600 running at stock 2.4 GHz!
Happy Upgrades
The original system with an SSD upgrade still running the Q6600 and 4 GB of RAM was keeping up with daily tasks. But after a low-cost CPU and RAM upgrade, an old workhorse became a new and improved workhorse. The SSD upgrade gave the most significant (I would say 3-4 times) speed performance for general computing, especially for Windows 7 boot up. Launching programs, using Photoshop for photo work and editing HD video in Premiere Pro worked wonderfully well. Then the later bump in RAM and the Xeon CPU upgrade just took the PC to another level. For heavy everyday use, photo and video work, web development and business applications, the Vostro 410 just keeps on ticking; and, it's faster and stronger than ever before. Of course, I do not recommend anyone to buy a used Vostro 410 today just so you can perform these upgrades but if you have this PC in your possession, spending about $190 ($120 CAD for an SSD, $35 USD for 8GB of RAM and $20USD for a Xeon X5450), is highly recommended. Even if you don't upgrade the CPU, just moving up to an SSD and 8 GM of RAM yields a good performance boost. Besides hardcore gaming and intense video editing, this rig is now ready to take on any task that I throw at it.
If you have a Vostro 410, feel confident that it can take an SSD, more RAM than Dell says it can and even a faster CPU. Happy upgrading! Who else has an older PC that they still find useful?