After all these years of seeing photos and videos of the CP Holiday Train (Canadian Pacific Holiday Train), I finally saw it with my own eyes. What a fun event that took place tonight (Dec 18, 2018) in Port Moody. Glad my wife suggested we go a little earlier so we may have a better chance to find parking. We arrived at the Port Moody Recreation Complex an hour before festivities were to start and the parking lot was already full. With some luck, we ended in the 3rd last spot on the street closest to the event!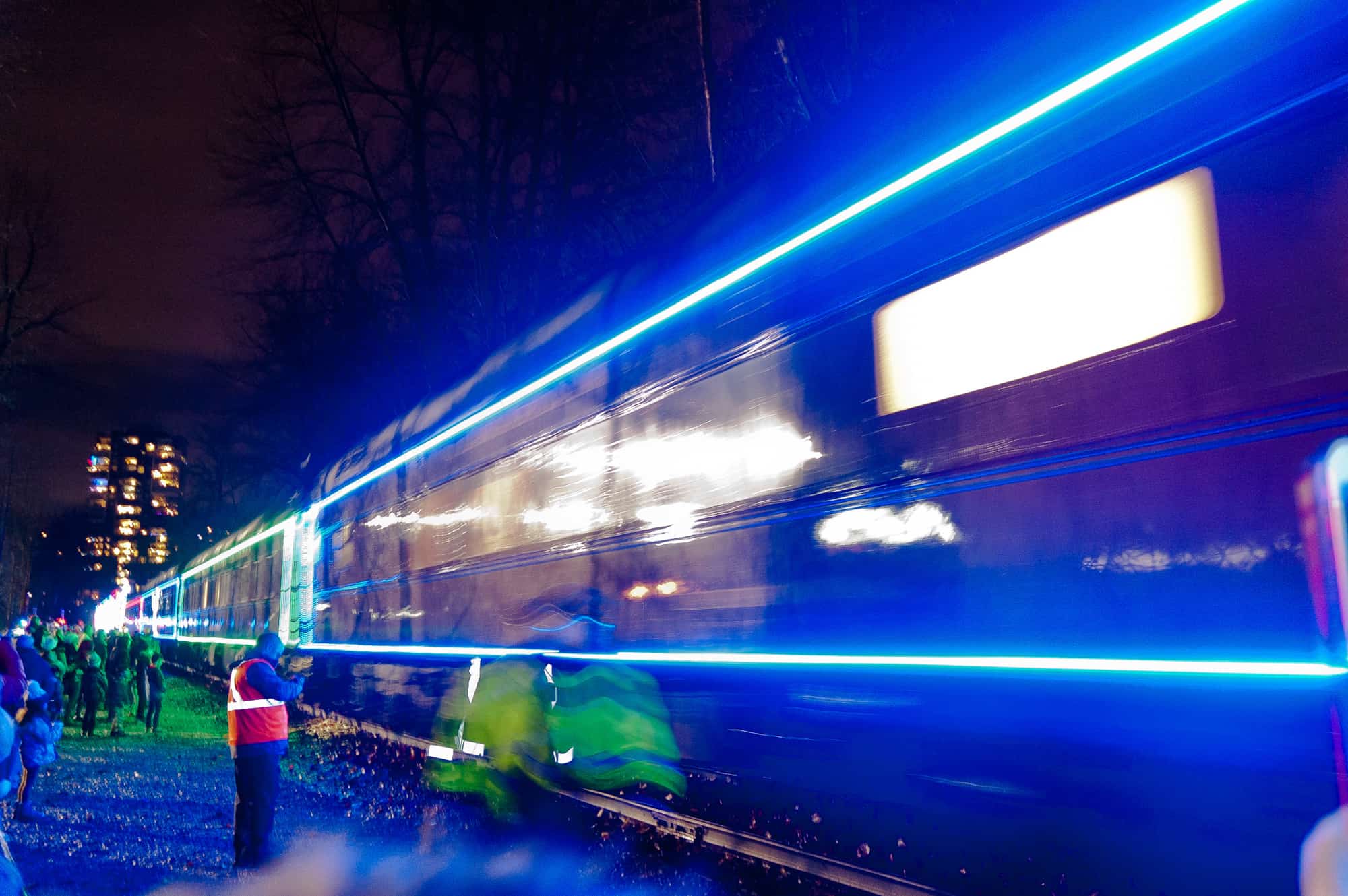 There were many vendors and quite a few activities happening at the same time. The Port Moody Recreation Complex had activities and so did the Port Moody Public Library. The train watching portion was a short walk into the forest area behind the rec centre.
Since I have never been to this event before, we just wandered and followed the crowd. The family and I got to the train watching area in the nick of time to snag a front row spot. It was nice that the kids had a good line of sight of the train as it pulled into the Port Moody stop. At a packed public event, finding parking and getting a good location to view the train was already pretty awesome. Then a staff of the event came by and asked the crowd around our area to move back as the train's stage was to be lowered right in front of us. Turns out, we ended up in the perfect spot for the best seat in the house; dead center right in front of the stage car!
CP Holiday Train in Port Moody – 2018
Here are some front row seat photos from the 2018 CP Holiday Train celebration in Port Moody. Really enjoyed the event with my family! Well done City of Port Moody!