Throughout the years, I have worked with some really good partners. Whether it is being very responsive, super proactive or just plain easy to work with, every so often, a particular partner would stand out from the rest. Today, I wanted to give a quick shout out to one particular partner that is all of the above… and more! That partner is Doclix's AdSide Network.
Earlier this year, I had the privilege of participating on an AdTech San Francisco / AdSpace panel with Leora Blumberg, VP of Business Development from Doclix. To make a long story short, Leora and I immediately connected and we are now partnered with AdSide (Doclix's advertising network) to delivery their ads. Not only was it a pleasure to meet Leora this year, but I also began working with AdSide's VP of Sales and Marketing, Yael Yekutiel. I only need to say that both of these ladies are simply fantastic people! Period.
It was definitely great to have built another good business relationship this year, but the icing on the cake actually came last week. To my surprise and delight, AdSide sent us a holiday care package. Here are the goodies from Harry and David that arrived in the mail a few days ago. There were actually some delicious mint chocolate cookies as well but they did not make it to the photo shoot. I had eaten them already.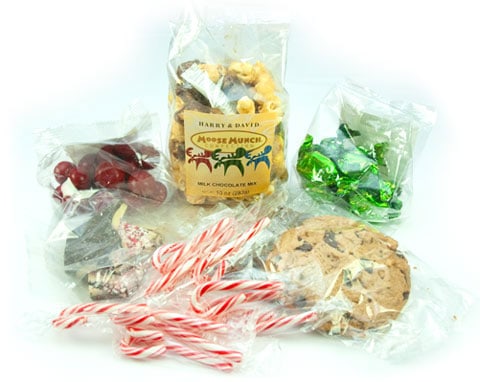 It's nice enough to be able to work with great people in the advertising industry but it gave me extra warm and fuzzies this Christmas when a great business partner cared enough to send a nice gesture. So a giant thank you goes out to the AdSide team. Not just for the yummy goodies but as a partner, you guys & girls completely rock! Know that the goodies will be thoroughly enjoyed over many movies throughout the holidays. 🙂