Over the weekend, gamers from and around Vancouver congregated at the Richmond Olympic Oval and took part in LANcouver 2012. For those who may not know, LANcouver is the largest LAN party around the Vancouver area where gamers bring their own computers and compete against one another. Complete with vendor booths, expert panels and even a live broadcasting team, LANcouver 2012 took up a large chunk of the Olympic venue and injected the sports complex with ample geekery and game strategy. I had the chance to witness some of the best Starcraft 2 and Counter Strike players compete against one another. Actions per minute (measurement of how fast gamers make react in a game) were off the charts and over 100 gamers hauled their computers and LCD monitors to take part in this event. Thanks to Stephen Fung, founder of Futurelooks.com for the invite. Enjoy the photos!

Stephen Fung and I. This is what happens when I pass my camera to a professional photographer at the event. I get a blurry pic back.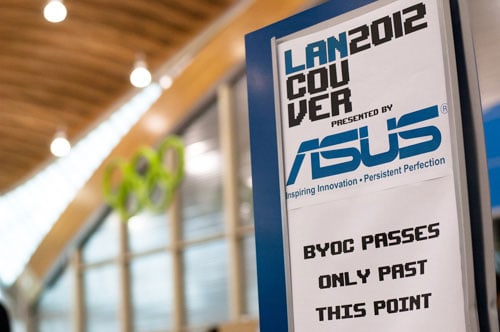 Notice the 5 green Olympic rings in the background?

Dennis Pang from Asus speaking and handing out swag

Lights and liquid cooling is the norm for gamers

Players receiving final instructions and seeing their tournament match ups for Lancouver 2012

Cool keyboard?

Michael Kwan testing out the PS3 system at a vendor's booth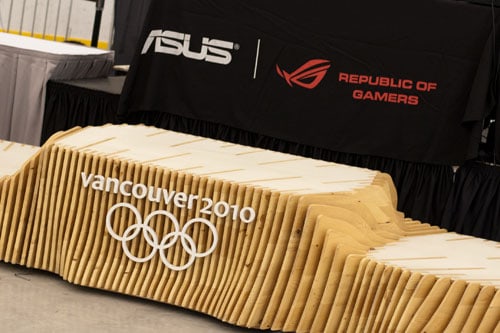 Vancouver 2010 Winter Olympics podium used by presenters

The Richmond Olympic Oval was the venue where many speed skating events took place during the Vancouver 2010 Winter Olympics