It was an honour and pleasure to attend a charity event last evening hosted by the Gastrointestinal Society (GI Society). The Vancouver event was the first of three (Toronto and Montreal next) to be hosted in Canada this year and it took place at the V Restaurant in Yaletown. Not only was there plenty of good food, but because this was not a typical media event, there was no talk of blogging, SEO or advertising. I actually found all the speakers to give interesting presentations. This was purely a fundraising event and most attendees were from the scientific / pharmaceutical community. Fundraising from this event goes towards the GI Society, a highly respected organization that has helped millions of Canadians affected by gastrointestinal and liver conditions so it was indeed a pleasure to have attended the event this year. So if you have any sort of gastrointestinal issues like irritable bowel syndrome (IBS) or Inflammatory Bowel Disease, do check out BadGut.org. The GI Society is a very worthwhile foundation. If you would like to donate to help their cause, simply visit their website and click on the donate link.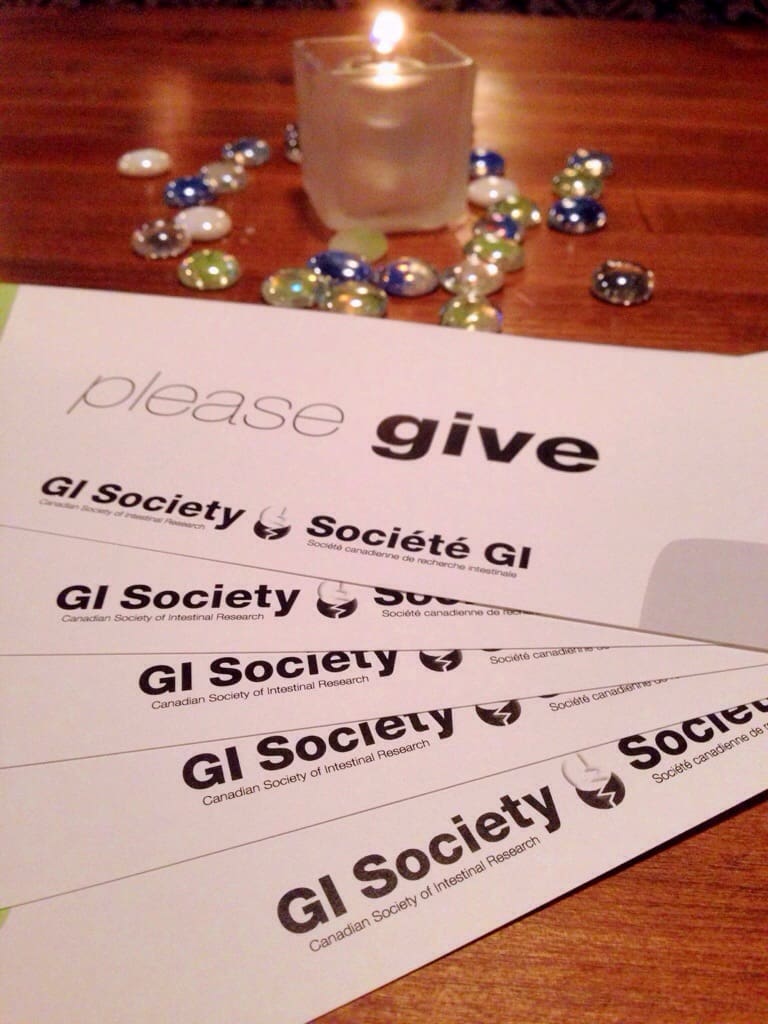 Interesting discussion and some great entertainment made the evening pass-by quickly. I even bumped into BCLions legend Wally Buono at the event. Here we are as Wally shared with me the highlights of his journey from Italy to Canada.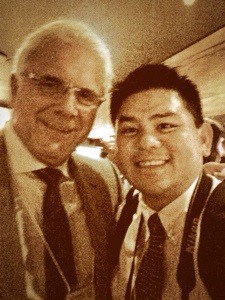 Let me complete this post by using the Wordpress iOS app to upload a few photos. You will even see below that @checkerboardguy stole my shoe and used it as a prop for one of his acts!