As our digital assets continue to grow, we are all accumulating an insane amount of storage data on our hard drives and the cloud. Most of these will either gather digital dust or eventually encounter data degradation and become corrupted over time. Yes, digital files can go stale due to a phenomenon called data rot or bit rot. Think about how many photos we take each day with our cameras and smartphones. Even for those who peruse through old photos often, most of those memories will likely never be seen again.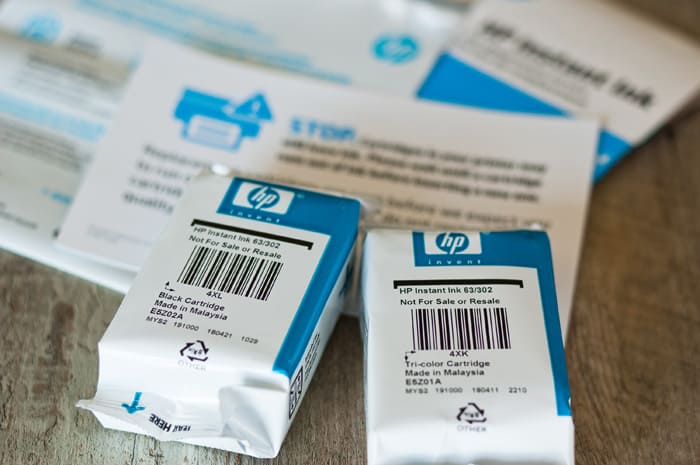 Families used to pass on printed photo albums and old negatives to the next generation. As digital photos and videos became the norm, archiving these onto CDs, DVDs and hard drives have also become the norm. This brings us to today. What will we do with all those bits of data sitting inside our digital storage devices? Will we pass these on to our kids? Even if we did, will they be able to or even want to go through thousands or even hundreds of thousands of digital files? Here is a neat idea to consider.
Print Out Your Photos
There is something to be said about seeing your own photo being displayed in an album, up on a wall or sitting on a desk in your child's room. Seeing it, even at a glance will bring back wonderful memories from that moment. In addition to visual memories, seeing a memorable photo will trigger an emotional response in our brain and may even allow us to smell the air and hear the sounds that were happening right at that moment; especially if the moment was very important to us. After all, isn't that the main reason why we took the photo in the first place; to preserve a memory of that very second of our lives? Printing out hard copies of your photos and displaying them helps us do exactly that.
Printing Is for Old People? Not At All!
Recent conversations with other dads have left me feeling like the lone wolf when it comes to printing photographs. Let's face it. There aren't that many of us left who still like to view our photos in print form. Don't get me wrong, I for one DO NOT miss the film days and love digital as much or even more than the next guy. In addition to setting up a pretty robust 3,2,1 backup system to archive all of my digital photos and videos, I can also easily view all of my favourite media on our television. And when it came to printing photos, I was religiously printing them for many years even before our daughter was born. Both my wife and I love flipping through photo albums of our travels and life events.
Some photos were printed at home on an inkjet printer but mostly, I had them printed at a local printing service. At the time, the local printing services gave better quality prints than from any inkjet at home. Keep in mind, this was from the late 90's to mid 2000's and you had to get your film developed so having them printed was pretty normal. As my digital photos grew in number, I printed less and less and favoured viewing them on the big screen TV. This has actually brought our entire family many hours of joy.
To those who say printing a photo is for old people, I actually think printing is actually for the young people, our kids. I really think putting together a nice photo album of all of our family memories and passing these on to our children is a very worthwhile project. Of course, I still expect our kids to take over my many Terabytes of cloud storage and hard drives crammed full of photos and videos.
Most good things do come full circle and I recently started to print photos again. But this time, I'm doing it at home. Given how sophisticated the latest inkjet printers are, I believe anyone can get amazing looking prints and at very low cost!
Before we dive into the details of how to print photos at home, let me show you a few 8.5 x 11 photos that were printed on an HP OfficeJet 3830, a low to mid-tier inkjet printer. I used a digital camera to take a photo of these and post-processed to match as closely as possible as to what I see from the actual print itself. Keep in mind, these prints are more gorgeous than their captured images. I specifically picked these images to show the capability of the OfficeJet 3830 in reproducing colour scenes and detail in various environments.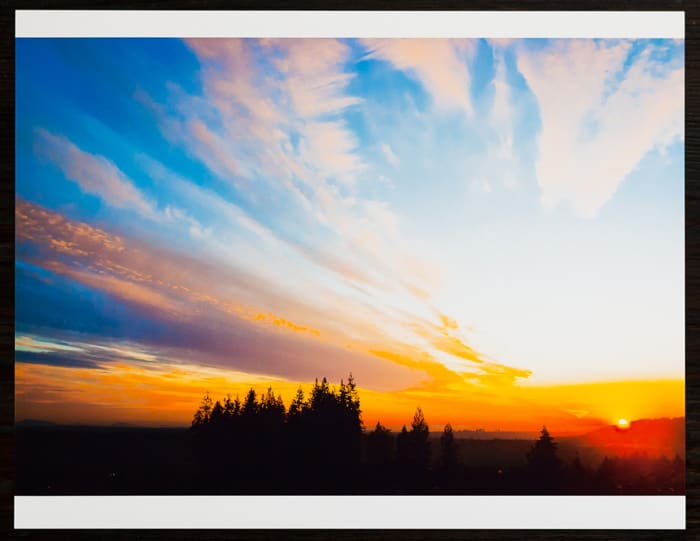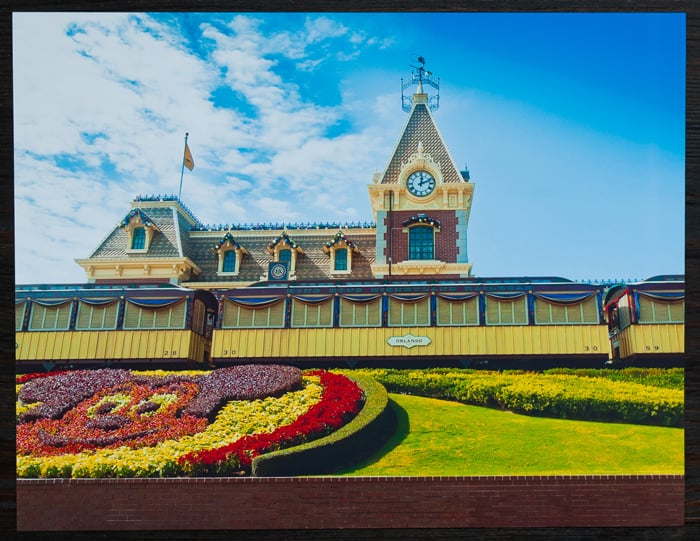 In general, prints are of very high quality when paired with a good photo paper. Colour pops when needed, contrast is good, sharpness can be very high. I would say unless you are an enthusiast with extensive expertise in printing photos, or if you could do a side-by-side comparison with a version printed by a professional, most people would say these are wonderful prints. So am I saying that these are just as good as professionally printed photos? Based on my own experiences with sending photos to local labs and drugstores for printing, these are equal or better than what I have ever received. That's what amazes me.
Now, are these prints gallery quality? Definitely not. First of all, the detail in shadows and highlights could be much higher. Secondly, exhibits normally require larger than the 8.5 x 11 size. This printer only has a single tri-clour and a single black ink cartridge. Coupled with limited print settings, there is no doubt that a dedicated photo printer would be able to produce a greater spectrum of colours and detail. But in my opinion, coupled with a premium photo paper, results have been exceptional for home printing and definitely light years better than what was capable from just a few years ago.
It Is Expensive Printing Your Own Photos – Prices Dropping
Skipping the fact that we need a computer, smartphone or tablet and electricity to print photos at home, it really boils down to only 3 main costs. A colour inkjet printer, photo paper, and ink. The cost of printing a good quality photo at home can be cost prohibitive but I recently discovered that even some mid to entry-level inkjets (costing less than $100) can print very high-quality photos.
Let's be clear. Ink is expensive, period. But there is now a unique way to get free / extremely low-cost ink. You will never have to buy an expensive cartridge of ink again. And it's definitely not too good to be true, it's a legitimate ink program offered by HP. Let's quickly break down printing costs before getting into this low-cost ink program.
1. A Colour Inkjet Printer
The cost of a professional inkjet printer capable of printing large photos can cost up to a few thousand dollars. Luckily, we no longer need to go with this expensive of a printer to get great quality prints at home. I have been following the prices of many HP OfficeJet printers over the past few weeks and it seems every week, HP will put a few printers on sale. I recently purchased an HP OfficeJet 3830 for $30 (CAD) on sale and some of the prints that came out of this printer were astonishing. And this is coming from someone with a photography and print background. The 3830 is an all-in-one unit so it can print, scan, copy and fax. For $30, I purchased it as our secondary printer at home so the kids can print colour documents for school and I had originally planned to print some photographs from time to time. For a $30 investment, and coupled with the ability for anyone to get free ink now, it was a no-brainer. At the time of purchase, I did not know how well the 3830 printed photographs but I have been very pleased, to say the least (note: there was a slight learning curve to tweaking and testing various printer settings and photo papers, but that is for another post).
2. Photo Paper
You can choose lower cost to mid grade photo paper to extremely expensive photo paper. In my experience, mid to premium level photo paper can be had for about $0.10 to $0.30 (4 x 6) and around $0.20 – $0.80 for an 8.5 x 11 sheet. These are in Canadian prices. HP, Epson, and Canon all say that your photos will discolour and fade less over time if you use the same paper brand as your printer. I am less concerned about this as I plan to print on 8.5 x 11 sheets and use 3-holed punched (acid-free) protectors to store them in a binder. This is a low-cost way to create a great album. You may be more concerned about fading and discolouration if you sell your prints to be hung on a wall where sunlight may fade it faster or if the prints were exposed to open air, which can also alter ink colours over time.
Choosing the right photo paper is very subjective. You have to consider weight, finish (glossy, matte, satin, luster or even metallic), brand and even how warm or cool the prints will come out. Every brand will give slightly different results and they may all be acceptable. You will have to test and decide which paper you like the best. You may even find yourself stocking different paper for different print jobs. It's all a matter of taste.
3. Ink
Not just photography enthusiasts but most people who have owned an inkjet printer will tell you the price of ink can get expensive! I myself have an old inkjet that has not been used because the ink was so cost prohibitive, I stopped printing colour photos at home. In fact, there is still an unopened cartridge of colour ink for this old HP printer sitting on my shelf. To save on costs, most people try to minimize using their inkjet printers unless it was absolutely necessary. The problem is when you don't use an inkjet for a while, the printer head becomes clogged. Either you are lucky and can get it unclogged or you end up having to replace the entire cartridge (which may still contain plenty of ink). This has happened to me a few times and is exactly why I had stopped using that inkjet printer. Who wants to keep buying ink cartridges when you cannot even use up all of the ink before the cartridge is clogged up?
HP Instant Ink Program
So we now know affordable inkjets can make good prints. Paper is also affordable as it comes in much lower than $1 / page. Ink is the last hurdle to overcome. There is good news. It's called the Instant Ink program from HP. In short, it is a subscription-based ink program that charges based on the number of pages you print and not how much ink you use. Imagine never having to pay for ink ever again! Sounds too good to be true? Well, it isn't. I have been enrolled in it and HP has been sending me colour and black cartridges at no charge!
Keep in mind, this program charges you per page. The benefit of subscribing to this service is that if you print a ton of photos or colour heavy documents, you will get the most benefit. The downside is that even if you only print 1 single letter on a page, it still counts towards your usage.
The good news is, none of the maintenance printing modes count towards your monthly allotment of pages. Currently, HP have these maintenance modes:
Print Quality Diagnostics Page
Align Cartridges
Clean Cartridges (same as the Print Quality Diagnostics Page)
Clean Printer – this is the neatest one. It will pull in a sheet of paper and rotate the rollers back and forth and try and rub out any ink that has been oversprayed onto the rollers from printing borderless prints.
Pros of the Instant Ink Program
never buy ink cartridges ever again
you benefit most if you print colour heavy pages like photographs
there is a free option and if you can stay within the 15 pages / month, you pay nothing forever
even in the free program, if you go over your allotment, it is still a very low cost to print more pages ($1.25 per 10 pages)
Cons of the Instant Ink Program
some people do not like a monthly subscription and you still pay even if you print zero pages that month
wait times to receive your ink can be slow, especially if you are in Canada. This may be a big con if you need to print a ton of pages often and use up all the ink before completing your print jobs.
require a printer that is Instant Ink ready – and this printer has to be set up with internet access so it can automatically communicate with HP servers and notify them when your ink is low
there may be concerns that HP can monitor what you print – their FAQ says if you print locally via your home network, they can only see the number of pages and what software application made the print job, not the actual content of what you had printed. But if you do use their online printing service (ie. send a document to an HP email that they give you to remotely print your document while you are away from the printer, they can potentially see what was printed).
Instant Ink printers have a maximum paper size limit of only 8.5 x 11
You will see there are more cons than pros but for me, the cons are a non-issue. Prices are different for Canada and the US and HP has various tiers in this program. There are 3 paid options and the one I am on is actually free!
Here are the Canadian monthly prices.

And here is the pricing structure in the United States.
If the number of pages you print fall within the 50 / 100 / 300 pages per month, this program may be a good alternative to buying your own ink. Not only are you not charged for ink cartridges, HP sends them to you by postal mail. To be eligible for this program, you will need a newer HP printer that is "Instant Ink eligible". These newer HP inkjets have to be configured to talk to HP servers so you will need an internet connection. When the ink becomes low, the printer will tell HP and a new cartridge will be sent to you. It does take some time to learn how to set up the new printer and be activated for the Instant Ink program. The good news is, if you run into a snag, HP instant ink support is very helpful and can walk you through on setting things up properly. They are available by phone or online chat.
To find out if this is the right program for you and to see a list of eligible HP printers, check the HP Instant Ink website. When HP first launched this program, there were only 3 Instant Ink eligible printers. There are now many, many more. Take your pick!
Free Ink For Life
So let's discuss the free option from HP. Is it really true that HP will send you free ink for life if you print under 15 pages / month? From my own experience, YES! This program has been around for 2+ years but few people know about its existence.
Let's face it. Who has ever loved paying for expensive ink and dealing with clogged inkjets? This program really solves the problem of why people hate using inkjet printers. Not only is there cost savings but ever since HP launched their first colour inkjet printer, their print heads have been built into every cartridge. So if a print head ever gets clogged, replacing the ink cartridge will solve this problem. This may seem like a small issue but just speak to any Canon or Epson printer owner who has had to deal with a clogged print head. It is not fun, easy or cheap to fix!
HP will send you a new cartridge when the old cartridge reaches the 10% remaining mark. Now I cannot verify if HP will also send a replacement if a cartridge is not empty but simply clogged. HP support tells me that this program supports all ink issues so the tech I spoke with assumes HP will also replace clogged cartridges but they really did not know as it does not happen often. Given my plan is to print photos again on a regular basis, I hope I don't run into clogged print heads from having a dormant printer.
Based on my experience with HP Connected tech support, I am confident that any ink related issue will be covered. I have chatted with techs who are all very helpful every single time. In fact, when they found out that I plan to print many pages soon, they ordered extra ink to be sent out so I will have a backup and not have to wait for the next shipment to arrive. The amazing thing was, this shipment does not even show up inside my Instant Ink account. It's a separate shipment from HP that is coming from Louisville, Kentucky and is being sent via UPS using an international 2 business day parcel. Now that is what I call excellent customer support.
I can say that the free program works as advertised. As we already have a laser printer at home, I purchased the Officejet 3830 as a secondary printer. I had planned to stay within the 15 pages per month and slowly print my photos over the course of however long. The results have been so fantastic that during the first month, I did go over my limit. The best thing is, HP charges you a small fee for your next block of printing. While on the free plan, I was charged a total of $1.25 for the ability to print 10 more pages. I printed 20 pages (2 blocks; 10 pages / block) on top of my first 15 so my bill for last month was $2.50 + taxes. This is an extremely low cost for the ink to have printed 35 full colour 8.5 x 1 photographs. And if you have only used a portion of the additional block for a particular month, the unused pages will roll over to your next month's cycle. That's very fair.
Free Printing Offer From HP
I must caution anyone who is enrolling into the free 15 / page monthly program. When you activate your new Instant Ink printer, you will get offers for 2-4 months of free printing on the 50 pages / month program. Word on the street is that once you enroll in a paid plan, you cannot get back on to the free option. Now a few months of printing 50 pages of full-colour photos is a great deal but know that once you accept this, the cheapest plan you can enroll after the promo period is over is the 50 pages / month subscription. If you think you can live with 15 free pages a month, don't take the promotional offer. Stay on the free plan and simply pay for the extra $1.25 for every 10 additional pages you print / month. In the long run, this may save you money and your ink will still forever be free… well, as long as HP still offers this plan.
Free or Paid Plan
Now if you think you will consistently print more than 15 pages a month, you can consider the next tier up which is 50 pages / month. At less than $5 a month, that brings your cost to just below $50 a year. In Canada, a large cartridge of colour ink for the 3830 all-in-one printer is around $50 and I managed to use that much in 2 weeks printing 40 full-page photos. Even if I dial things down and use 1 cartridge a month, that much ink would still cost me $600 a year. If I absolutely cannot contain the printing bug and use 2 cartridges a month, that would cost $1200 a year if I had to buy this ink myself!
While on this free plan, I realistically think I will be using 2-3 blocks (at $1.25 per block of 10 pages) of overage each month which equates to $30 – $45 in yearly fees. So let's assume I end up using an average of 1 cartridge a month. The cost of buying my own ink would be $600 a year ($50 x 1 x 12). Not factoring in the black cartridge, in 1 year, I would save about $550 in just coloured ink costs! I had to do the math 3 times to make sure I got the numbers right.
I just printed 40 photos myself at a cost of about $1 each (premium photo paper and additional page charges from HP). To make it clear, I would never make all of these prints if I had to send it out for printing. My local photo lab charges $7.99 for one 8.5 x 11 photo. This would cost $319.60 for 40 photos. That's a yearly fee of $3,835.20! Using the Instant Ink program and buying my own paper, 40 photos a month times 12 months would be $480 / year. The cost savings is $3,355 and I would also have 480 photos to show for it! Who can deny that this is not a fantastic way to print photos at home? Crazy right!
You have to know your printing habits to be able to determine if HP's Instant Ink program is right for you. Like I mentioned above, if you plan to print photos at 8.5 x 11 (the max size for any Instant Ink eligible printer), it will take a lot of ink to fully cover this entire sheet of paper. For this, it is undoubtedly more than worth it to go with the Instant Ink program, whether it be the free or one of the paid plans. Do your own calculation and see how much you can potentially save. In short, the more photos you print, the more you will save as compared to someone who prints mostly text documents.
How Much Ink Have I Used – Is There A Limit?
The OfficeJet 3830 prints very good photos. At 8.5 x 11, I can say I am getting just as good or even better of a print than from my local print shop / drugstore. I was able to print about 40 pages of full coloured photographs (8.5 x 11 with 100% coverage) on 1 Instant Ink coloured cartridge. The coloured cartridge HP sends out is the larger tank, unlike the one that originally came with the printer.
I would say the 3830 uses up ink at a normal rate but I would also be alarmed if I had to pay the going rate of $50 for a large-sized coloured ink cartridge every two weeks! Yes, it took about 2 weeks for me to use up the coloured cartridge. Unless the area of an image is very black, most HP colour printers do not use much of the black ink cartridge when you print full-coloured documents. Until I printed the sunset photo above, my black ink pretty much stayed at the 90%+ ink level (and this is the original cartridge that came with the printer). As the 3830 is our secondary printer, the plan is to use it for photo printing only, at least for now. I am leaving text documents to be printed by a laser printer. At this rate, unless I print more images with a very dark silhouette, the black cartridge that HP sent as part of the welcome package won't be needed for quite some time!
So is there a limit as to how much ink HP will keep sending you? Based on my own experience, HP sends out ink as needed and I have not run into any ink limitations thus far. As mentioned, they even sent me an extra set of cartridges after I told them I plan on printing a large project in the coming weeks.
Maximize Your Original Ink Cartridges
Now here is a tip if you do plan to buy an eligible printer and enroll in the HP Instant Ink program. The black and colour cartridges that come with an Instant Ink eligible printer is smaller than a regular-sized cartridge. It's meant to get you started. Use most of that ink up first before you enroll. This way, your printing won't count towards your program as you have not activated it yet. If you activated right away, your very first page will count towards your monthly limit. Once you sign up and activate, HP will send you a welcome package with both black and colour cartridges. From the original colour cartridge, I was able to get about 10-13 full-covered pages of 8.5 x 11 photographs.
Time It Takes to Receive Ink
HP does say ink will be received in 7-10 business days but I find this to be a little misleading. HP's online dashboard is supposed to show when a new cartridge is needed and all prior and future shipments of ink. I was waiting for quite some time for my first shipment to show up in my online dashboard. I later found out that the welcome package comes right after you sign up regardless of ink levels but their system is very late in reporting this. After speaking with support, I was told I will see all future mail outs but the welcome package may not show up. This turned out to be incorrect as the first mail out did show up in my dashboard eventually, just very late.
My welcome package took about 8 business days to arrive once Canada Post had picked it up. So 7-10 business days could mean up to 2 weeks but what I have learned is that this time frame is when Canada Post has received the replacement cartridges. Whatever agreement HP has with Canada Post can add another 4-5 days on top of the 7-10 business days. As I have multiple ink shipments coming, one seemed to be stuck. After chatting with support, I found out that the cartridges may come from the US and that takes time for Canada Post to receive it. Once they do, then the 7-10 business days is accurate. Overall, I would say if you can wait 2 full weeks for ink to arrive, this program is suitable for you. If you plan to print many pages, speak with support and ask for more ink to be sent. It seems the program allows this and they make it easy to ask for more ink. As long as your printer is online and can connect with HP's server, they can see your usage and help you out.
Cheapest Way to Print Photos
Even mid-level inkjet printers can now print good quality photographs. Are they high enough quality to be displayed at an art exhibit? Definitely not. But for home use, it is more than adequate. Premium photo papers coming down in price coupled with the Instant Ink program from HP, it is a great time to start printing photos at home on the cheap.
Whether you have stopped printing photos at home due to the high cost, or you never knew that you can print good quality photos at home, this is the best time to do it. Costs of printing photos at home are at an all-time low while print quality equal or better those from your local drugstore. Even crafters can get in on the action and print all sorts of full-coloured documents. The idea of ink being low cost or free is just so far-fetched, it may sound too good to be true. I can assure you that this is the new reality and ink is no longer the prohibitive factor for printing colour photographs!
I hope others out there can also find joy in printing images at home. If you have printed something recently, chime in below. I am interested to see who else out there is also printing their images. You can either use the Upload button or just paste a URL of your image in the comment section.