When you want to eat the freshest veggies, it's really a no brainer; either harvest them from your own garden or buy them from a local farmers market.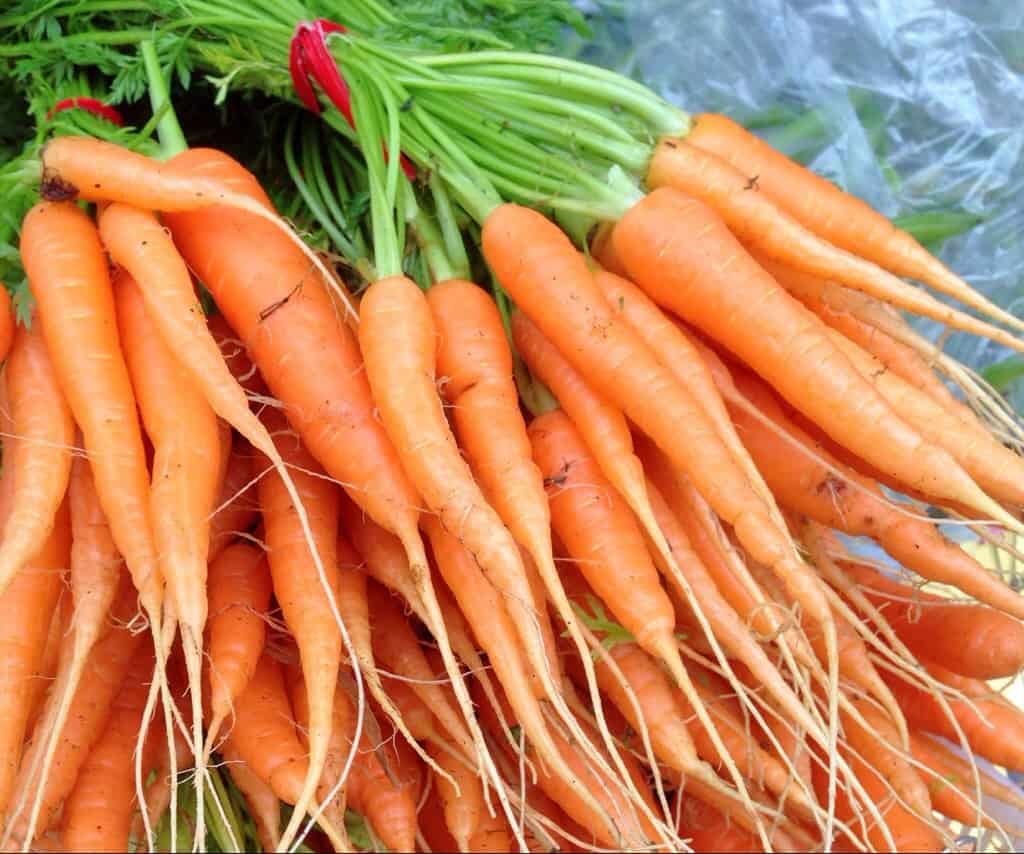 We are lucky that every Friday, our local community center is transformed into a grocery aisle with the freshest harvest of the day. Throughout the summer and into the fall, the community can pick up the super fresh, seasonal vegetables after 3pm. Be warned, I have shown up by about 5pm and many stalls have sold out most of their inventory and some farmers even packed up and left by that time. Show up shortly opening hours for the best choices.
There is something to be said about buying directly from the grower of our food. They are passion about what they do and you can sense the pride. And because there is no middle man so to speak, you can find some very competitive pricing. You just cannot get any fresher than these same-day harvested vegetables.
If you have never purchased vegetables from a farmers market, you might consider doing so. If you have an iOS device, here is the link to the On The Go Kids app that will list all your local farmers markets and more.