It's nearing Halloween and that means pumpkin time! As I needed to buy more pumpkins for carving, this year I decided to visit a pumpkin patch to pick up my specimens. Someone had visited Laity Pumpkin Patch just a few days before and mentioned it was a neat experience so off I went.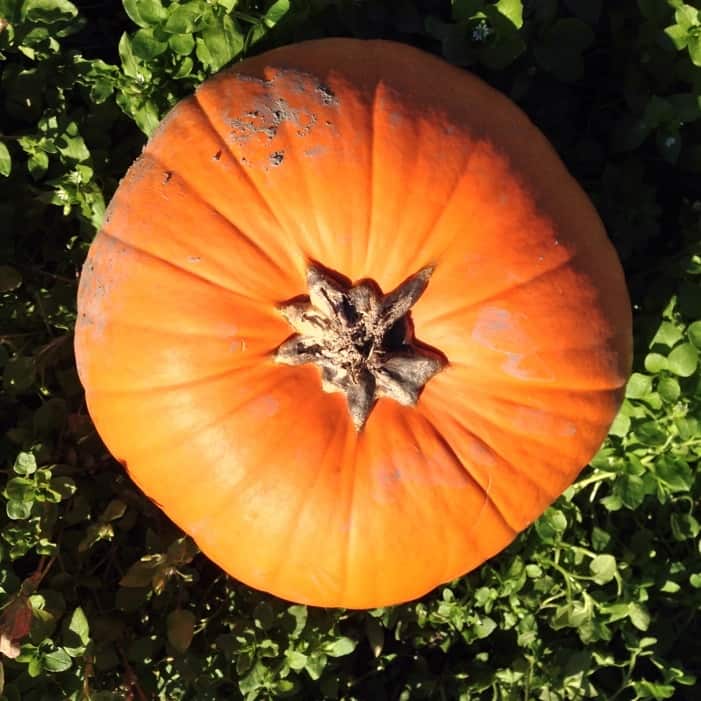 Indeed visiting Laity Pumpkin Patch was pretty cool. Not only was it nice because it was my first time picking out my own pumpkins at a pumpkin patch, the overall experience to do this with my family was pretty fantastic. We walked the entire patch to find the two most perfect pumpkins. Luckily they offered wheel barrows so I only had to haul them part way back to the car.
There was also a fantastic garden full of vegetables. You will see the photo below. While at Laity farm, I saw some farm animals including a Japanese chicken that truly walked like the boss. It was awesome. I also realized how beautiful turkeys are and wondered why humans need to eat so many of them during Thanksgiving. Not that size is the issue here but they are such a large bird and I bet many families rip into them during Thanksgiving dinner and never really know how majestic these creatures can be. I guess that also goes for cows, lamb, sheep and other animals humans grow for food. Hmmm…
OK, back to the pumpkin patch. I had a fantastic day. The sun was out, it was on a gorgeous fall day and I completely filled my iPhone with photos. I had to delete some apps to squeeze in some more photos of my outing.
If you have never visited a pumpkin patch, you may want to consider it. I will definitely return to do it again next year!